Make your own Remembrance Day or ANZAC Day wreath
23 October 2023
History & commemoration

Ideas & info
Want to make your own Remembrance Day or ANZAC Day wreath? Learn how with this kid-friendly tutorial.
HOW TO MAKE A POPPY WREATH

Looking for a fun, crafty and all-weather activity this ANZAC Day or Remembrance Day? Here's an ingenious way to keep your kids busy, encourage their creativity and get them involved in commemorating.

Watch the video below to learn how to make an ANZAC or Remembrance Day wreath using paper and paint.

Tips:
If you have a printer, download this template for an easy shortcut. If you don't have a printer, we've suggested some alternative poppy-making supplies below.
You can adapt this tutorial to make single poppies, too.

You will need
Suggested supplies:
Paper dinner plate
Scissors
Paint (red, green and black)
Paintbrushes
Glue
Printable ANZAC/Remembrance Day poppy template - Download
Alternative supplies:
Leaves and flowers from your garden
Leaves and flowers cut out from magazines, newspapers, packaging, etc.
Foam, cookie cutters, or other items shaped like an oval, heart and circle
Play-Doh or clay
Tissue paper, cellophane, fabric or felt
Other craft items such as pom poms, ribbons, pipe cleaners (for the base), sequins, glitter, cotton wool
Colouring pens, pencils or crayons
Making a base for your poppy wreath
Fold the paper plate in half.
Cut out the centre of the paper plate, leaving the outer ring. Most paper plates have a border or ridge that you can use as a cutting guide.
Unfold your ring shape. This will form the base of your poppy wreath.
If your paper plate is white, you may wish to colour the ring in green.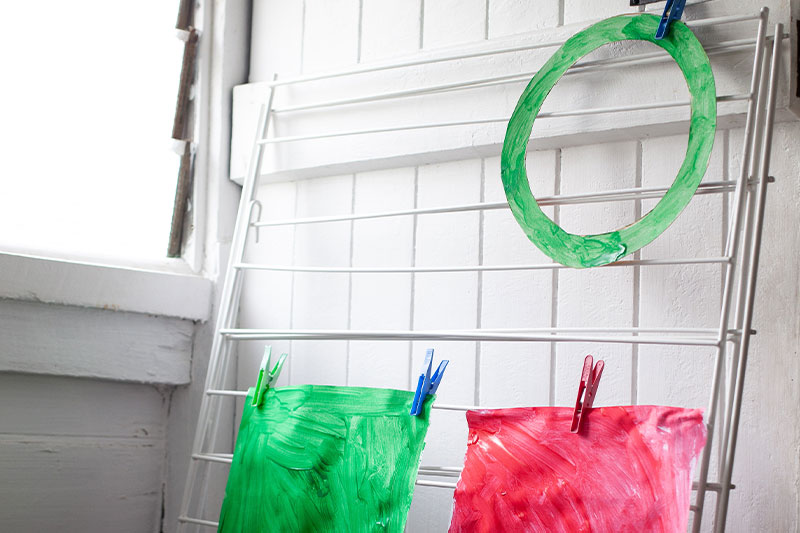 Making the leaves
Download and print your poppy wreath template.
Colour the leaf shapes (on page 1) in green.
Cut out the leaf shapes.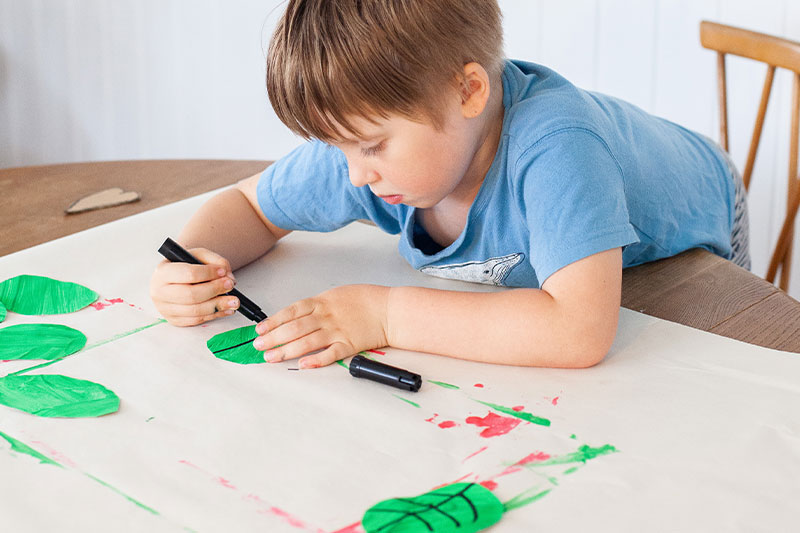 Making the poppies
On page 2 of your poppy wreath template, colour the hearts in red.
Colour the small circles in black.
Leave the big circle uncoloured.
Cut out the shapes.
Glue the top of the big circle.
Place the hearts around the outside of the circle with the points facing inwards.
Glue the small black circle into the centre to finish the poppy.
Continue making poppies until complete. You will need approximately 5-6 poppies to go around your wreath.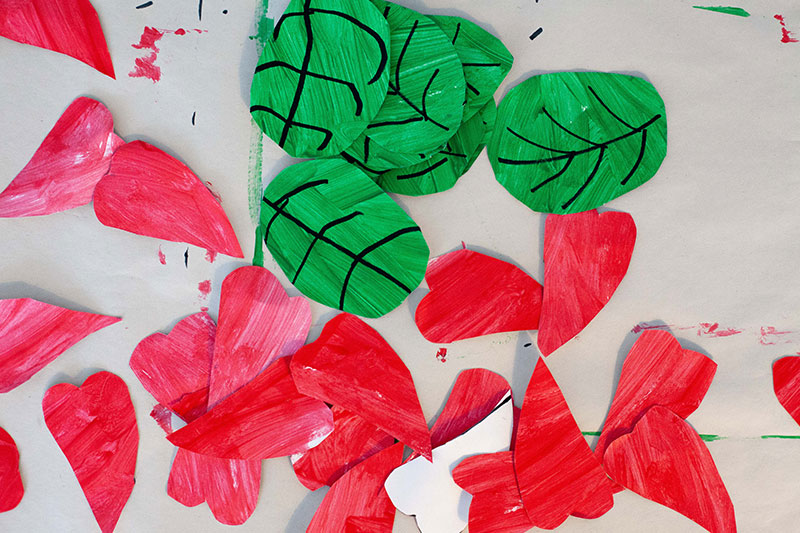 Putting your poppy wreath together
Gather your wreath base, leaves and poppies.
Glue the back of two leaves and place them on your wreath base so they form a V.
Continue gluing leaves in V shapes onto your wreath base until the base is covered in leaves.
Glue the back of a poppy and attach it to the wreath.
Continue gluing poppies onto the wreath.
Your poppy wreath is now finished and ready to display!
To show us yours, post a photo on Facebook or Instagram and tag @RSLQueensland.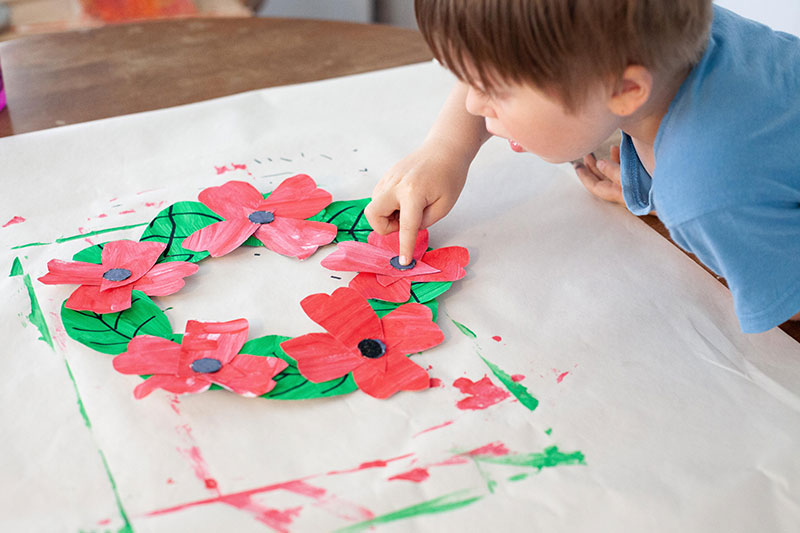 More remembrance activities for kids
Looking for other activities to help teach your kids about ANZAC Day and Remembrance Day? Visit RSL Education.